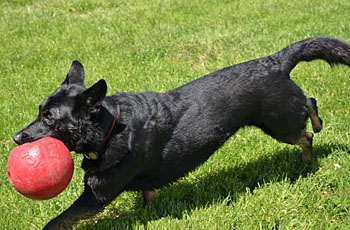 STRUCTURED PROGRAMS
Include exercise, training, socialization, fun and balance for your dog!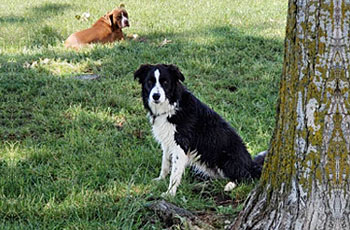 PERFECT DESTINATION
Our friendly, safe and secure location is a place where dogs can be dogs!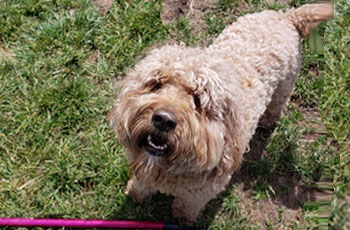 PERSONALIZED SERVICES
Unique programs and accommodations tailored to your dog's needs.
DOUBLE C DOG RANCH
Double C Dog Ranch L.L.C. is located on 10 acres in the beautiful hills of Ashland Oregon. Your dog is welcomed as a part of our family and will feel right at home as a part of the pack. We offer day care every day, overnight boarding and private training sessions by appointment.

We provide a niche market for doggie day and overnight care unique to none other than Southern Oregon. "A place where dogs can be dogs." We are an intimate boarding facility taking up to 15 dogs at a time. Our facility is activities oriented; Playing ball, Socialization time in the dog yards and doggie down time. We strive to make the dogs feel at home in a home environment with music, a fireplace and comfortable beds during inside time.

We are very personalized in our services offering unique programs and accommodations tailored to your dog's needs. Focusing on having organized routines and providing a safe and secure environment, the Double C Dog Ranch L.L.C. is the perfect destination for your dog's own mini vacation.

At the Double C Dog Ranch, we are conscientious about the property being clean and manicured. We work hard to maintain the property in an orderly fashion. However, there is always a possibility of burrs or stickers in the grass. A possibility of your dog getting dirty from yard play is almost certain. We have lots of fun!

Double C Dog Ranch accepts new clients with a temperament test prior to boarding. We do not take dogs with aggression, severe separation anxiety or nuisance barking.

Out of town guests, please call the Double C to discuss your dog and their needs. We normally do not have time to temperament test your dog first. We love our out of town guests!!

If you are interested in having your dog stay with us, Click Here to schedule your phone interview and/ or service and appointment now or see menu bar.